"Saturday 9.12.2020 + Sunday 9.13.2020"
Congrats to Allison P for being Named Vagabond of the Month for August
"Best thing about Vagabond: The people are the best part of Vagabond! From my workout partners to other families we have met, to the coaches and Kevin that have always made me feel welcomed and apart of a community."
RULES FOR MASK WEARING INSIDE GYM:
You must walk inside the Vagabond Facility with your mask present on your face, walk into your place of choosing, and may take off once you are settled, and just have by your persons. THANK YOU FOR YOUR COOPERATION AND CONCERN.
+
Vagabond Open Gym Format New Schedule When Officially Open
Here is our new schedule to allow all to have more time to get to the gym during this "new normal". This will allow all of you not too stress about getting to a class but be able to show up when you want and with your friends as well. This will allow us as a staff to shift our focus on coaching, teaching, helping and guiding each person and small group to the best of their ability and be able to give you guys more from all our staff and coaches during the open gym hours for PROPER, GUIDED COACHING instead of just managing a class. This will also allow all to feel comfortable in smaller groups and be able to choose when you want to come in! We will still have group classes on the weekends and our ever famous Partner Workout Saturday! More info to come but still same workouts from all 3 phase AND babysitting from 9-10 am as always. As 9 years ago I developed this 3 phase system to allow for more options for Vagabonds and to keep safe and be productive and this is the VBWAY!
PLEASE CLICK HERE FOR NEW FULLY UDATED OPEN GYM FORMAT SCHEDULE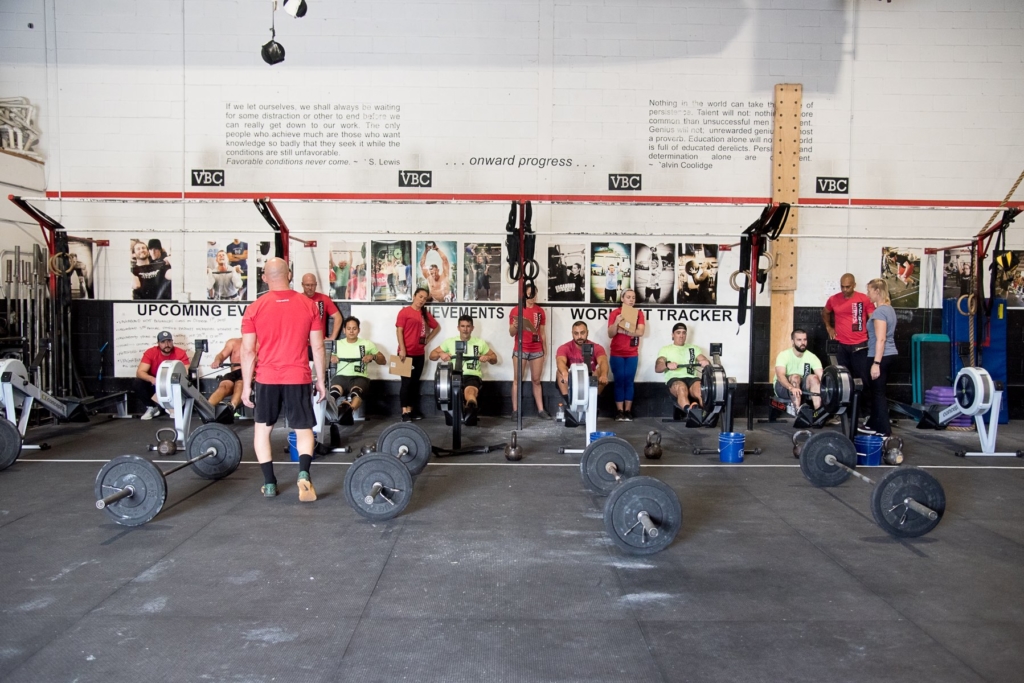 I. Dynamic and Mobility Prep Warm-Up:
3 minutes of z1 work
+
5 Minutes of the following:
Client Option Warm-Up
+
START STRENGTH + ACCESSORY….
+
II. Phases Strength + Conditioning of the following:
A. Lifestyle Phase
Saturday, September 12th, 2020
Community Open Workout 9 am to 12 pm
Complete the following of:
4 Sets of the following:
8 Minutes of the following:
8 Barbell Hang Power Cleans or DB Hang Power Cleans
200 Meter Run or 250 Meter Row
8 Front Squats or Goblet Squats
200 Meter Run or 250 Meter Row
8 TRX Row or 4 Strict Pull Ups
100 Meter Run/125 Meter Row/5 Cal Assault Bike
20 Second FLR Hold
*Rest 2 minutes between sets on bike, row, stretch, mobility or walk*
+
Sunday, September 13th, 2020:
Open Gym 9 am to 11 am
Bodyweight Posterior Blaster + Long Conditioning
A. Conditioning Portion of the following:
6 Sets of the following:
90 Seconds of Row, Bike, Shuttle Run
Rest 15 Seconds
60 Seconds of 5 Burpees + 5 Russian KBS
Rest 15 Seconds
30 Seconds of: Jump Rope or Step-Ups
Rest 30 Seconds
Post Comments to Group Page.